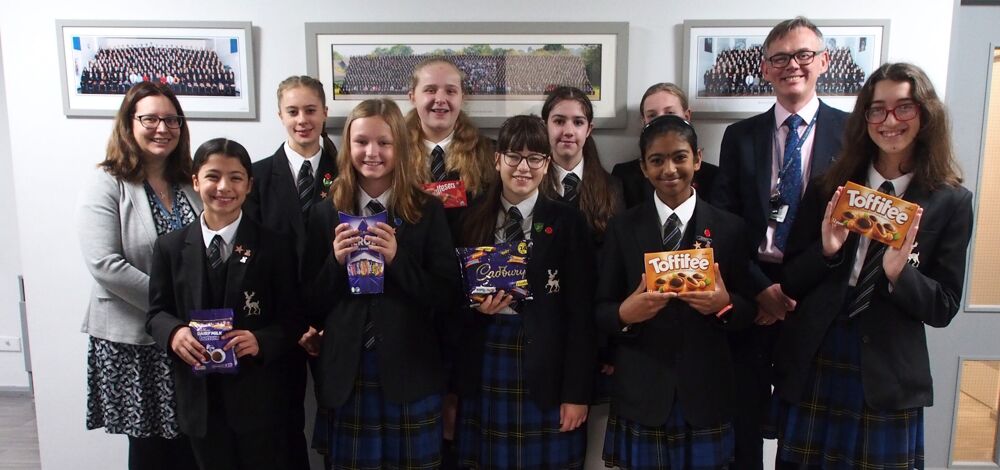 CAFOD is the Catholic Agency for Overseas Development.
Following the CAFOD conference on 29 September, Mrs Badock was inspired to run a quiz to highlight the issues of food poverty around the world and to encourage students to think about the value of the work of CAFOD. Mrs Badock made displays around the school, with information and statistics relating to the issues of global food poverty. They were sobering statistics:
771 million people around the world don't have access to safe drinking water
738 million people live on less than £1.50 a day
33.3% of the world's population suffer from diseases linked with dirty water
811 million people around the world face extreme hunger
Alice, Year 7, our overall winner wrote this about why CAFOD is so important:
"CAFOD is important because it supports our brothers and sisters. Those impacted by war, poverty, famine are in dire need of help. WE can give them that. Jesus tells us to "love thy neighbour". If we don't support our worldly neighbours, are we following the Bible's teachings? CAFOD doesn't treat those suffering with hostility, they treat them with kindness and friendship. All across the world, CAFOD understands that the poorest are impacted the most from everyone else's actions. Therefore CAFOD solves the poor's problems from our donations."
Well done, and thank you to all those who participated in this quiz and for raising important funds to support the work of CAFOD.
Mrs Jinks, Assistant Headteacher